Even the most experienced waste removers have gone over the weight limit, while using a dumpster rental. Although this is a rather common problem within the waste removal industry, it is easily avoidable, especially if you are working with the right rental company. There are a great deal of variables that could ultimately lead to an overweight dumpster, but let's set the record straight on the weighing of your dumpster.
The weighing of unwanted materials prior to being dumped into the landfill is highly regulated and pretty standard across the industry. The weighing is conducted multiple times by a state certified "Weight Master." It is not only very accurate, but a highly transparent process. For the most part, it is handled by a third party and then they bill the dumpster rental service the overages on a monthly basis.
The best way to keep your dumpster within the weight limit is to rent the appropriate size container for your waste removal project. Every job is different, so it essential to determine the total amount of materials that are needing removal. Rely on your dumpster rental customer service representatives expertise, if you are between dumpster sizes. However at the same time you need to be cautious because a not so reputable waste removal service could lead customers into renting the wrong size container to cash in on your overage charges.
It is always better to rent a higher capacity dumpster than you think, because not only will you avoid expensive fees, but also keep your dumpster within the weight limit. Many people do not account for the trash that will inevitably be created throughout the waste removal project. One way to find out how much materials you have is to do the "Trash Bag Test." For ever 1 cubic yard of capacity, you should be able to fit 10 trash bags. So a 20-yard dumpster rental, can handle about 200 trash bags.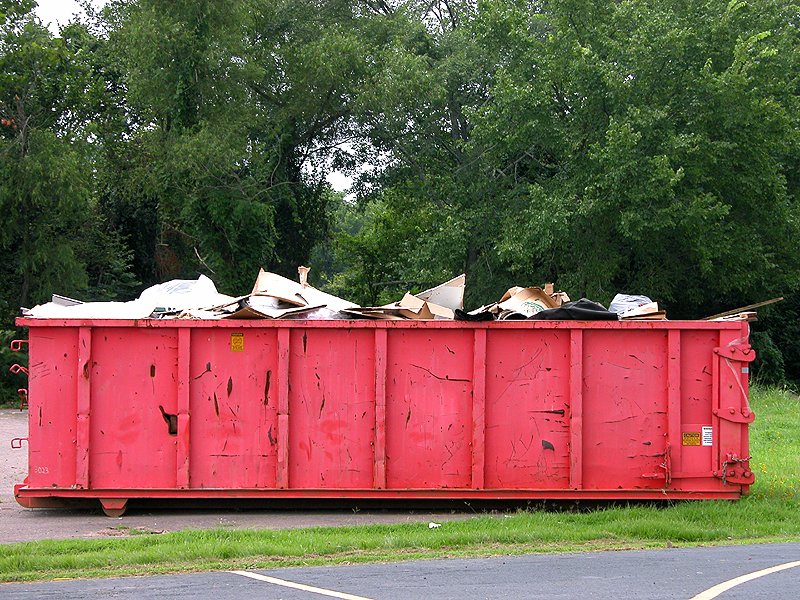 After your dumpster rental arrives at your desired location, there are still some crucial steps to keep your container under the specific weight limit. A general guideline for loading dumpster rentals is to not fill the container above the sides. This WILL NOT guarantee your dumpster will be under the weight limit and is primarily to ensure your rental can safely and legally be picked up by the hauler. It is important to understand, it is the ACTUAL weight of your materials, not how much you can fit inside the rental.
If you are disposing heavy debris, such as concrete it should not be loaded over halfway up the sides of the container. Also most rental services do not allow customers to mix heavy debris with normal household waste. Please consider, trying to deceive waste removal services by "sneaking in" prohibited or extra debris rarely works and will result in additional charges. The materials are highly regulated and are looking for people that try to slip waste by them.
As you begin putting your unwanted materials into your dumpster, it would be beneficial to keep a rough running tally of the weight of your trash. Now this may be difficult, but it important to have at least an estimate of the current weight of your container. It will be even more imperative as your roll off dumpster nears capacity.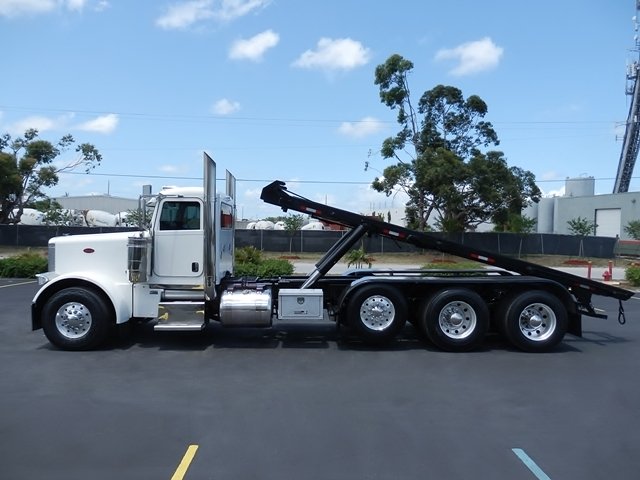 If you still have some more trash and the dumpster is getting pretty full, you will enter a very serious cross roads with 3 options.
Option #1: Fill your dumpster rental with your additional materials and hope your dumpster is within the weight limit. If you rented the appropriate size container, there will not be an issues or extra fees. However continuing to fill your dumpster, makes you vulnerable to overage charges.
Option #2: The safest option is to air on the side of caution and just have your dumpster rental picked up, even if you have some extra trash not inside the dumpster. The cost of the additional fees associated with going over the weight limit will not be worth the convenience of getting rid of all your unwanted materials. The money that you will save will be more than cover the cost of the additional disposal.
Option #3: As you near capacity, request an Empty and Return from your dumpster rental provider. They will arrive at your location, pick up your full dumpster and drop off an empty rental. This will keep your project going and allow you to stay well under the weight limit.
Sending a dumpster to a landfill that is in question of being overweight is not fun or smart. With overage charges being issued on a monthly basis, it is a "weighting" game to find out if you went over. Give yourself some piece of mind by not overloading your rental, so you will not have to worry about if you went over the limit.
Overage charges is probably the biggest complaint of dumpster rental services. Most waste removers fail to understand it is their fault and it was easily avoidable. As long as you rent the appropriate size dumpster and not attempt to overload the container, you will put yourself in the best position to not be subjected to expensive overage charges. Please contact DumpsterSizes.com directly with any specific questions regarding going over the weight limit.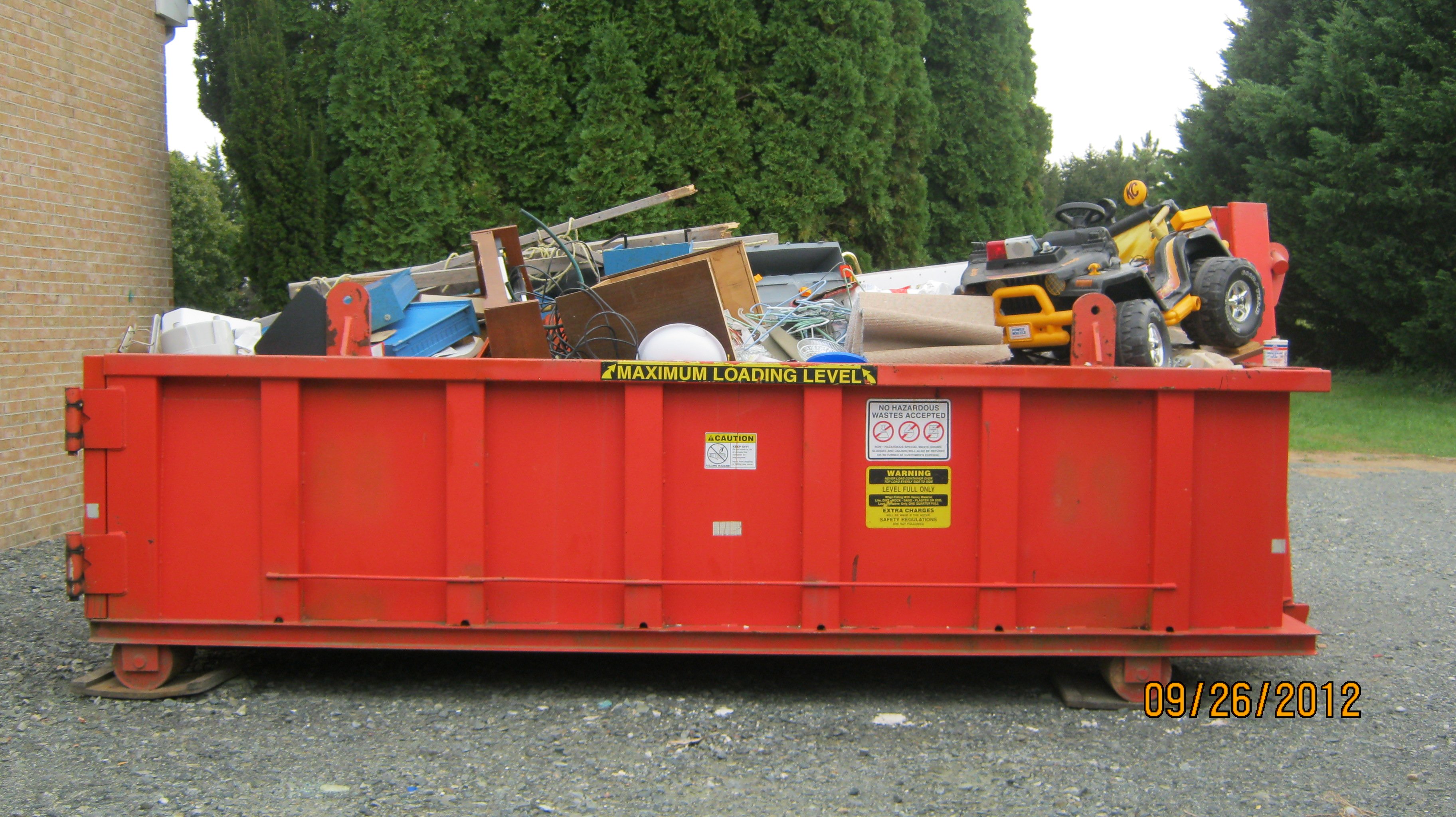 Tags: dumpster rentals, overage charges, dumpster weight limit, roll off dumpster weight limit, weighing a dumpster,