When you have a lot to get rid of, renting a roll off dumpster is incredibly convenient. A roll off can be brought directly to your work site and left there for the length of time you need it. A dumpster can be delivered to your home for spring cleaning, DIY projects, or home renovations. Dumpsters can be delivered to shopping centers or work sites for remodeling. They can be delivered to construction sites for large building projects. Whatever it is you are working on, having a dumpster on site nearby will speed up the process of your project and make things easier. It will be dropped off right to you. Then you fill it up. Your dumpster will be picked up and taken away, and you'll never have to see that junk ever again! A great relief made easy.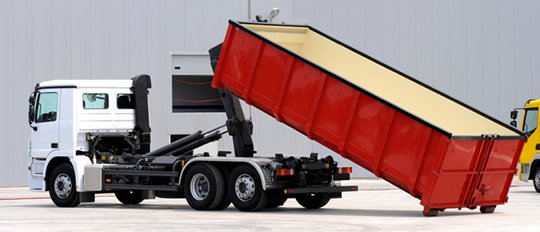 Check with your rental company to see if they require somebody to be present during the drop off. Some companies will ask where you want the dumpster to be dropped off and they will allow you to give them detailed instructions for the placement of your rental. This feature is particularly convenient because deliveries usually occur throughout the day and it is very possible that nobody will be on site when the dumpster arrives.
Delivery to alleyways is usually undoable. This is because dumpsters are delivered on the backs of large trucks, sometimes comparable to the size of a small semi. It is difficult to maneuver a truck of that size through tight spaces. In some circumstances, this kind of delivery is still possible, so make sure to speak with the dumpster company if you believe the area is large enough for the dumpster truck.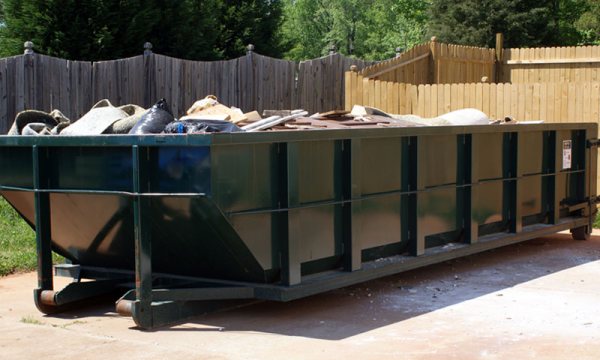 For home deliveries, placement in a driveway is ideal. It is easiest for the driver to drop off a dumpster to an area that is flat and sturdy. For this reason, it is also usually not ideal to drop off a dumpster into a yard. While it might be fairly easy to deliver the dumpster to that area, it could be particularly difficult to pick up. Once the dumpster is filled up, it gets very heavy and can be difficult for the truck to lift (especially if the ground is soft or if it rains.) If you have a tight entry into your driveway, or have anything overhanging (tree branches, wires, fences) consult the rental company to make sure there will not be any problems getting the dumpster into your driveway to drop it off.
If your driveway cannot accommodate the size of a dumpster, or if you simply do not want a dumpster sitting in your driveway for a period of days or weeks, you can consider a street placement. Know that if you're going to have a dumpster placed on the street, you will need to acquire a permit from the city. A permit will be required whenever you are placing a dumpster on property that is not privately owned. If you decide you will need a permit (or aren't sure if one will be necessary) ask your dumpster rental customer service representatives. They will be able to answer your questions. Some companies can even take care of the permit for you so you will only have to make payments through them and you will not be required to go out of your way to acquire a permit.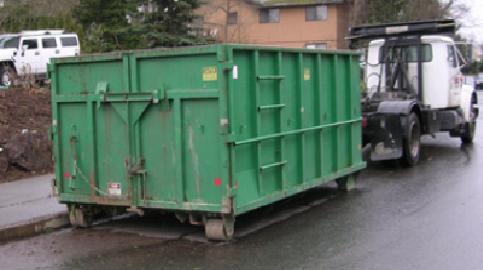 Feel free to reach out to dumpstersizes.com if you have any questions about dumpster deliveries or the like. We're glad to help!
Tags: rolloff, dumpster, rental, delivery