Getting a Permit, in some cases, is the most essential step in accomplishing your waste removal project. Not every trash remover needs to obtain a permit prior to renting a dumpster. However every single waste remover should know if they need a permit. Let DumpsterSizes.com educate you regarding permits in the waste removal world.
WHERE DO I START?
The first thing to remember is that permits are heavily influenced by the location where the dumpster rental will be dropped. Every city has its own regulations and it can vary greatly. It is important to be thorough and ask any questions, if becomes confusing throughout the process.
When dealing with permits, you need to go to the source and speak with the your local city officials. Some cities throughout the United States require a permit for every single dumpster rental. Another avenue is to contact your dumpster rental provider directly. They should have an accurate and up-to-date understanding of which cities mandate permits.
Please consider if a permit is required, it must be obtained before renting a dumpster.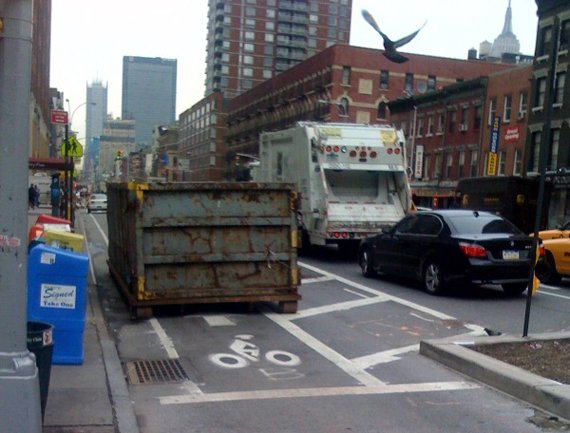 WHAT IF I DON'T LIVE IN ONE OF THOSE CITIES?
So you may of lucked out by not living in a city that requires a permit, but you are not completely in clear yet. The major determining factor to uncover whether you need a permit is where you want the dumpster to be dropped off. As a general rule of thumb, if your dumpster will be positioned on private property, then it is likely you will not need to get a permit.
Around half of all roll off dumpster rentals are not placed at residential locations. So if you want a dumpster at a business or on your street, it is almost a guarantee that you will need to get your hands on a permit.
WHERE DO I GO TO GET A PERMIT?
A majority of permits will be obtained directly through your local city government. Remember it is the city where the dumpster will be placed, not the city where you personally reside. Some services may require some evidence that the dumpster is headed to the permitted location.
Another resource to get your permit is utilizing your trusted dumpster rental service. Since they are doing such a high volume of dumpsters, they have forged relationships to get customers the necessary documentation. Usually permits obtained from dumpster rental services will not cost anymore than if you got the permit yourself.
SO HOW MUCH DO PERMITS COST?
The cost of dumpster permits is determined by the location of where your rental will be delivered. In Chicago, you can receive a 30 day permit for as little as a dollar a day. In other places, like nearby Milwaukee, a dumpster rental permit will be easily over $200 for only 14 days. Unfortunately, there is not much way around the price, unless you can find a way to put the dumpster on private property.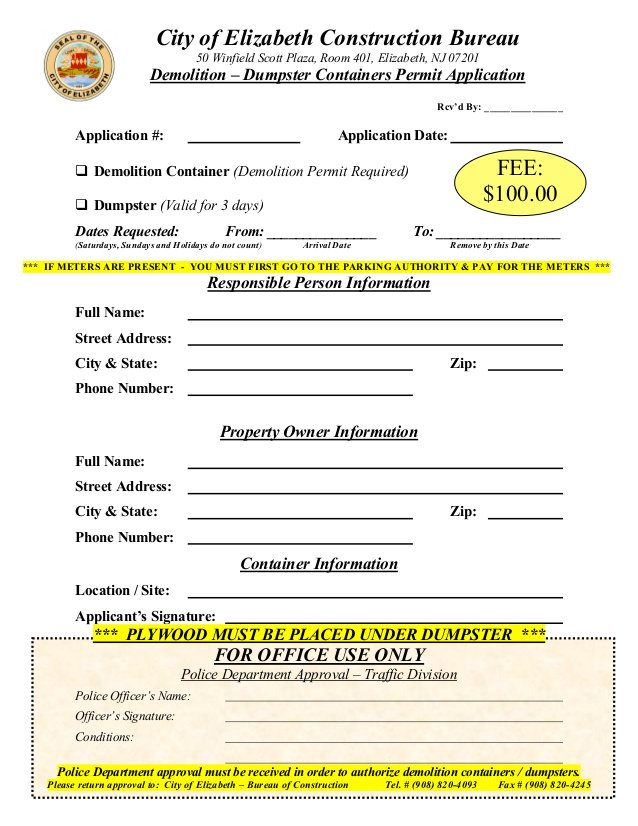 WHAT ABOUT THE LENGTH OF THE PERMIT?
This is a very important question. You will need to make sure your dumpster rental period correctly corresponds with the amount of days on the permit. The fine associated with having a dumpster without the appropriate permit is usually well over $1000.
Waste removal has a variety of unknown factors, which may extend the length of the project. This may result in needing an extension or an additional permit. In some cases, it may be difficult to extend or receive another permit. If possible plan ahead of time, if your project begins to stall.
WHAT ELSE DO I NEED TO KNOW ABOUT PERMITS?
To be honest, permits can be a headache for even those in the construction industry. Rely on DumpsterSizes.com or a trusted dumpster rental service to clear up any confusion. It is not only about getting a permit, but getting the right permit for the appropriate time frame.
Ask the necessary questions, cross all your T's and dot the I's and check and double check every sheet of paperwork. Obtaining a permit for a roll off dumpster rental is something you want to do right, the very first time.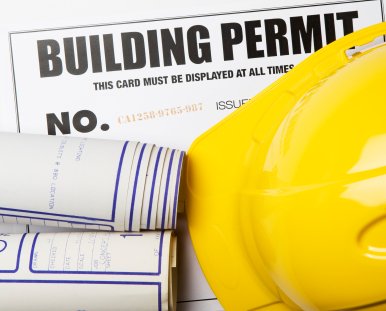 Tags: dumpster permit, dumpster rental permit, waste removal permit, roll off dumpster rental permit, get a permit,