When you are planning to rent a dumpster, not all companies are the same. Before you start calling around to figure out who can offer you the best deal, there are a few things you should determine about your needs.
How much material do you have?
Knowing how much debris you have is important when you have to decide which dumpster size to get. Use the resources on this website to get recommendations. There are common sizes that are used for household cleanouts and others for construction or DIY projects. If you have any large items, make sure they will fit within the walls of the container. If you are between two sizes, it is always better to get the larger so that it will not be overfilled. An overflowing dumpster is unsafe to haul over the road and can therefore incur additional charges.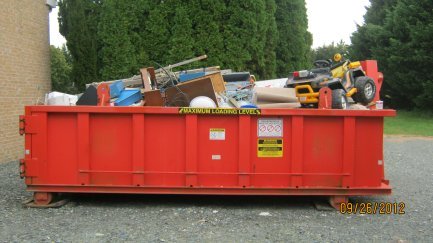 How heavy are your items?
The weight of your items can also affect what size dumpster you should get. There are two different ways that you can be charged considering your weight. Some companies will charge you based on how many tons your dumpster weighs. The more weight you put in the dumpster, the more you will be charged. Other companies will give you one fee with a weight limit, and you can put as much in the dumpster that will not exceed that weight limit. In that case, you would only be charged additional tonnage if you go over the limit. Consider the weights of you materials to decide which option would be the best deal for you and ask your rental companies for recommendations.
How long will you need the dumpster?
Not all dumpster companies handle their rental terms the same. Some offer a rental period that might be 7, 10, or 14 days. Other companies will charge you for each day that you have the dumpster on site. If you will only be needing the dumpster for a day or two, it might be best to go with a company that will only charge you by the day. If you will be needing the dumpster for a longer period of time, it is usually a better deal to go with a company that offers a rental period. Make sure you get each company's rental terms when you compare prices to determine what will be the best deal for your needs.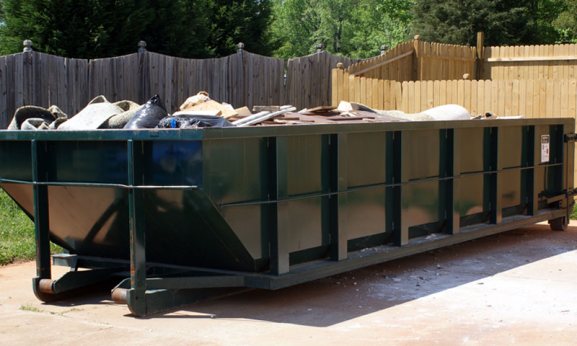 What do you need to put in the dumpster?
Do you have typical household items? Construction debris? Yard waste? You might be getting a different rate on your rental based on what type of materials are going in the dumpster. Don't lie about what you plan to put in the dumpster to get a better rate, because the landfill will tack on additional charges. It is also important to note that many some items are often unacceptable by the dumpster companies. Examples of these items include tires, mattresses, upholstered furniture, appliances, wet paint, and other hazardous materials. Check with your rental company if you have any items that you think might be prohibited in the dumpster and make alternate arrangements for them.
Where will the dumpster go?
Do you have enough room in your driveway for the placement of a dumpster? You can get approximate dimensions of different dumpster sizes from this website, or from the dumpster company directly. If you want to place the dumpster on your property, the easiest location is usually a driveway, because of the hard sturdy ground it provides. Make sure there isn't anything blocking the driveway, such as fences or overhanging wires. The area should be easily accessible for the driver. Some residents with short or difficult driveways, or those without driveways at all, use street placement for their dumpster.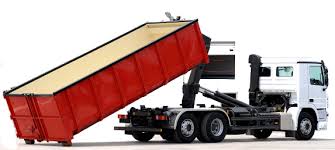 Tags: roll-off, dumpster rental,